Women Vintage Butterfly Print Dress Round Neck Sleeveless Swing Floral Party Prom Dress
Women Vintage Butterfly Print Dress Round Neck Sleeveless Swing Floral Party Prom Dress
*All-over vintage floral print gives you a retro and elegant look, fit&flare design flatters your figure
*Vintage 1950s Hepburn style makes it perfect for party and date wear
*Rounded neckline, sleeveless, ruffles at skirt, unremovable belt to accentuate waistline
*Center back zipper closure; unlined
*The dress is available in sizes S-3XL
Material: 100%cotton
Color: Blue/Green/Beige/Purple/Red
Popular Elements:Butterfly print/Floral print
Style: Vintage
Collar type: Round neck
Sleeve length: Sleeveless
Occasion: Party/Date/Daily
Season: Spring/Summer
Size: M L XL 2XL 3XL
Package: 1* dress
Machine washable below 50 degrees with colors separately. Do not bleach. Do not wring. Dry in shade. Cool iron.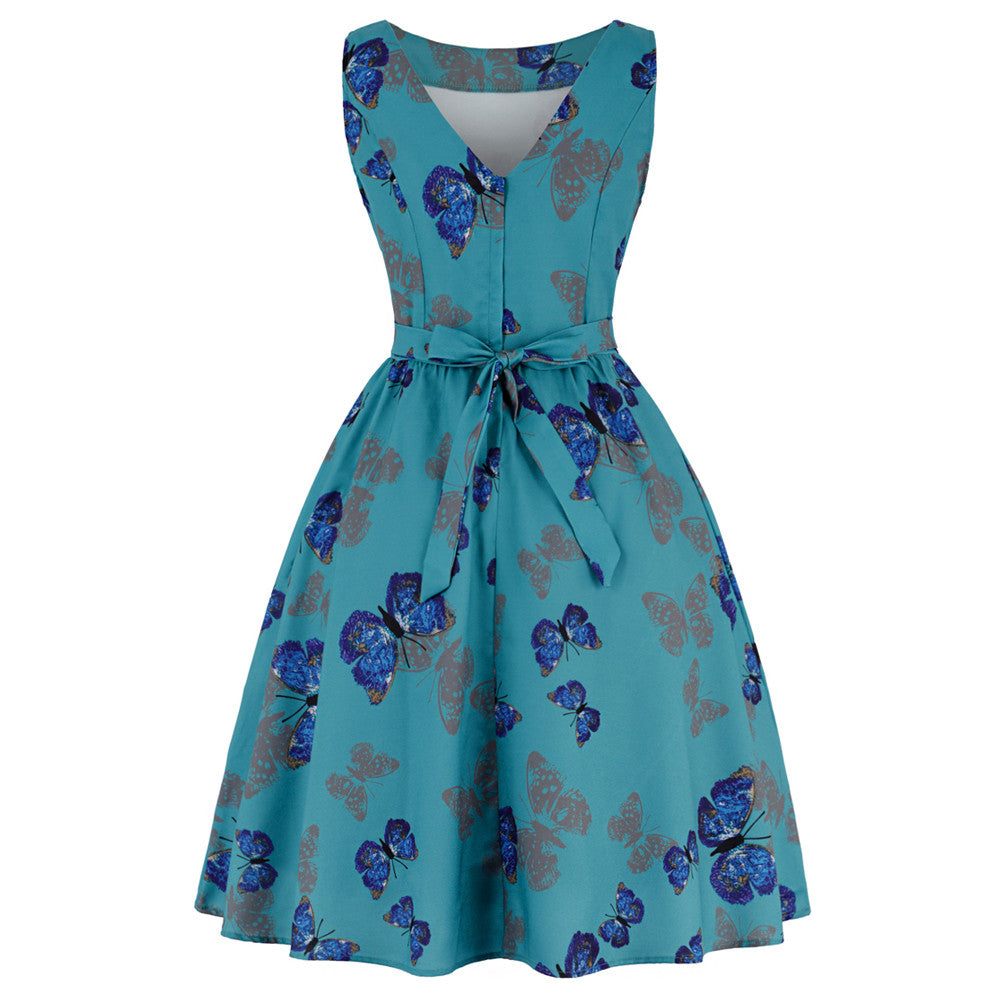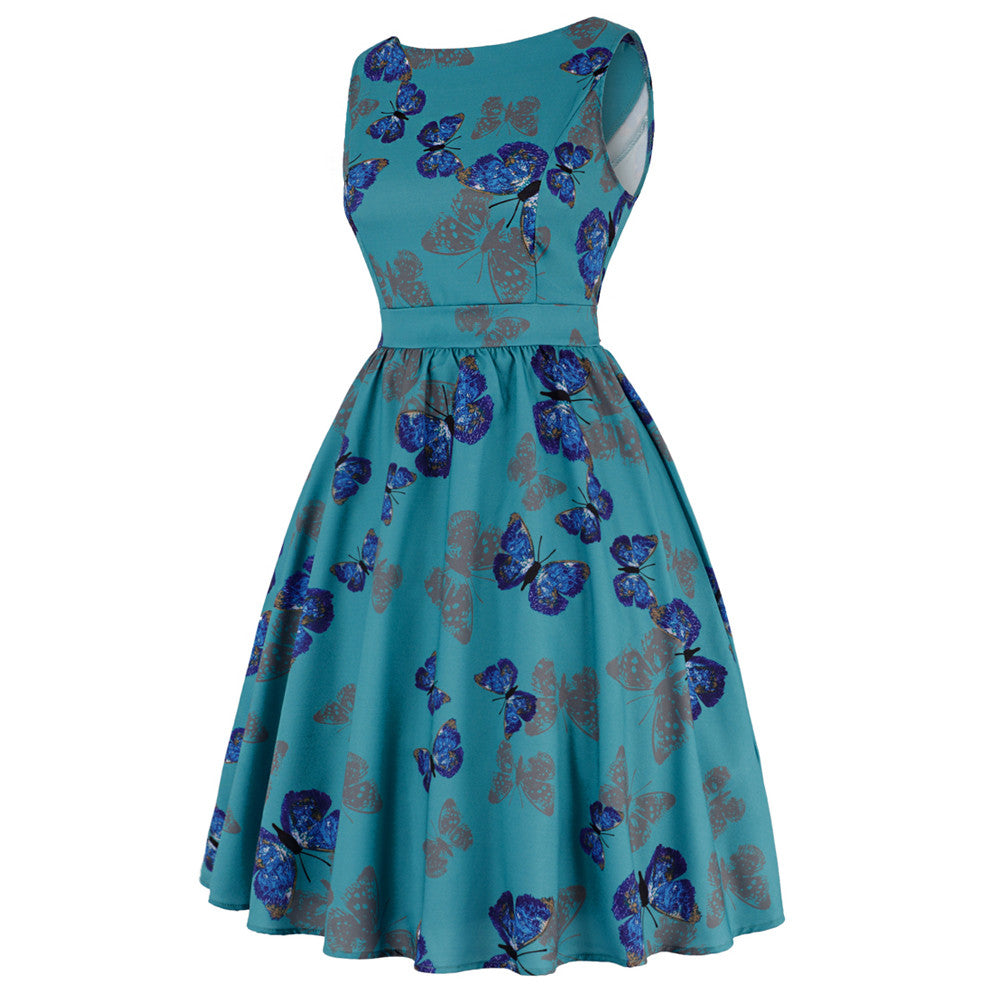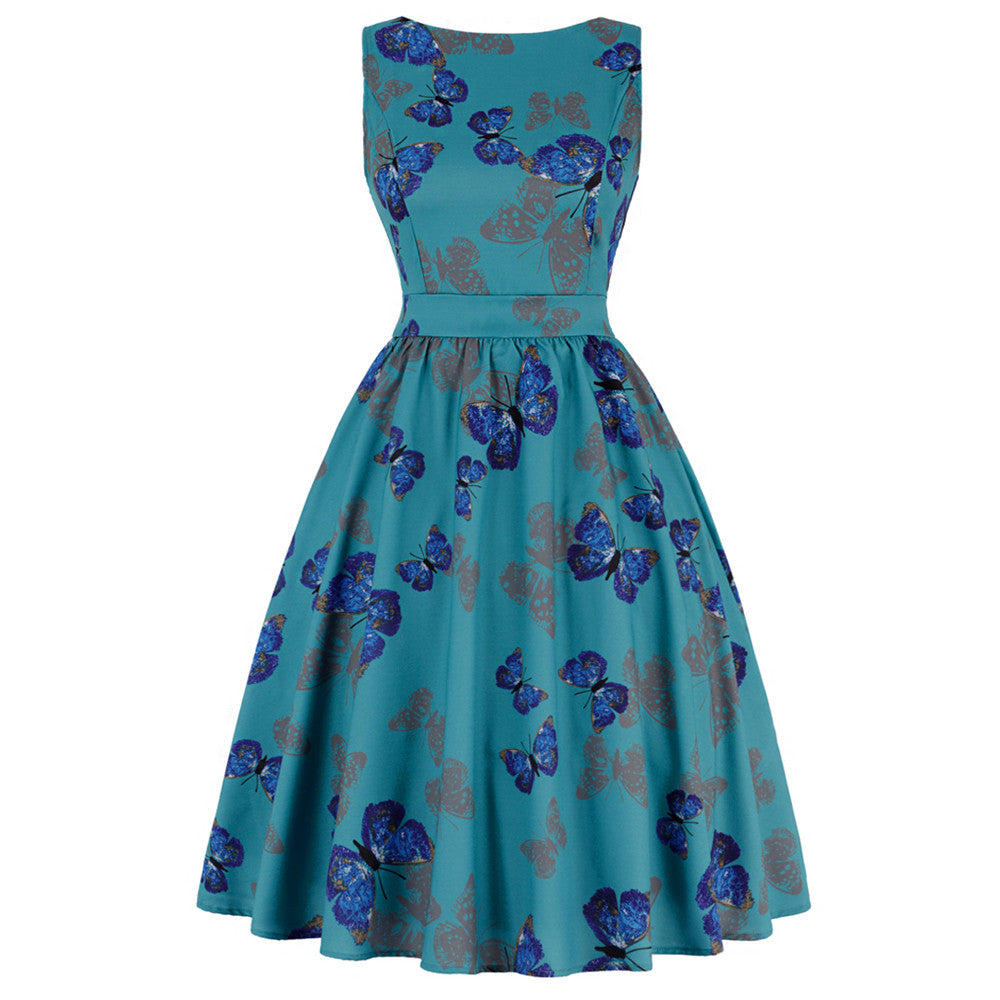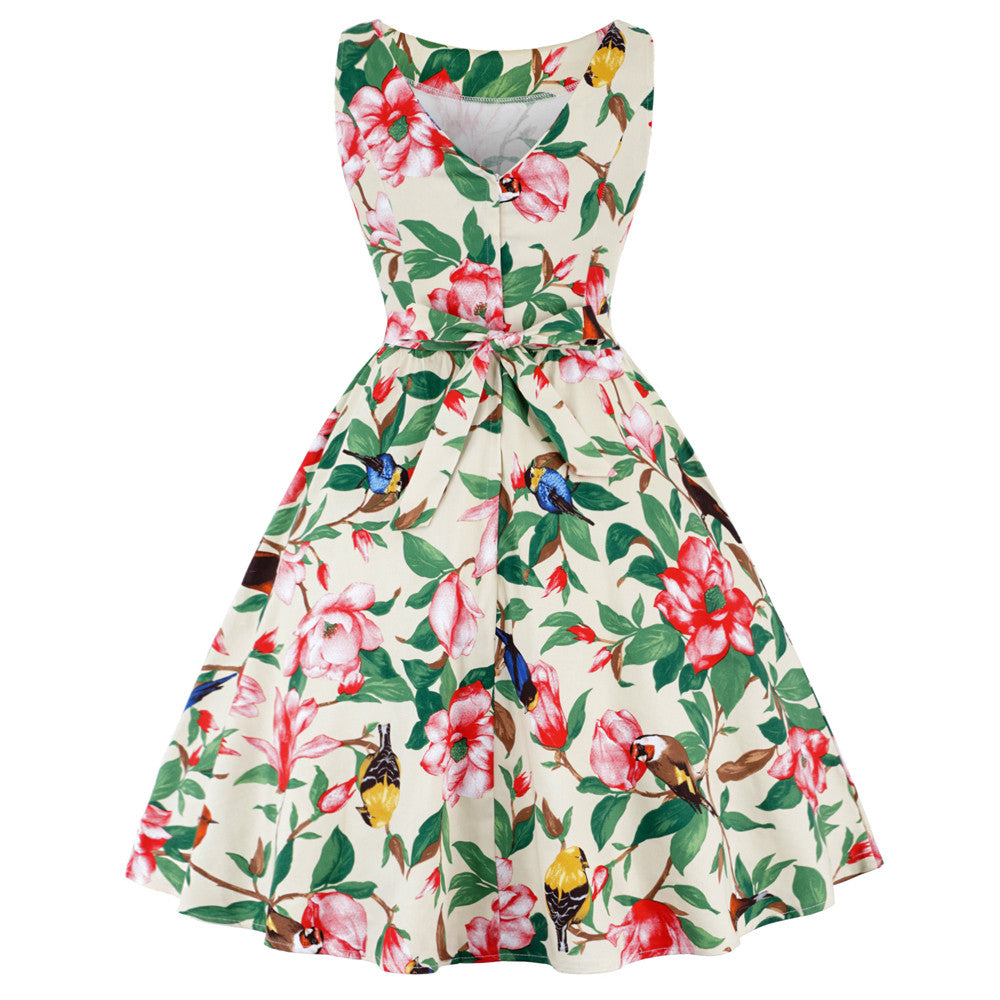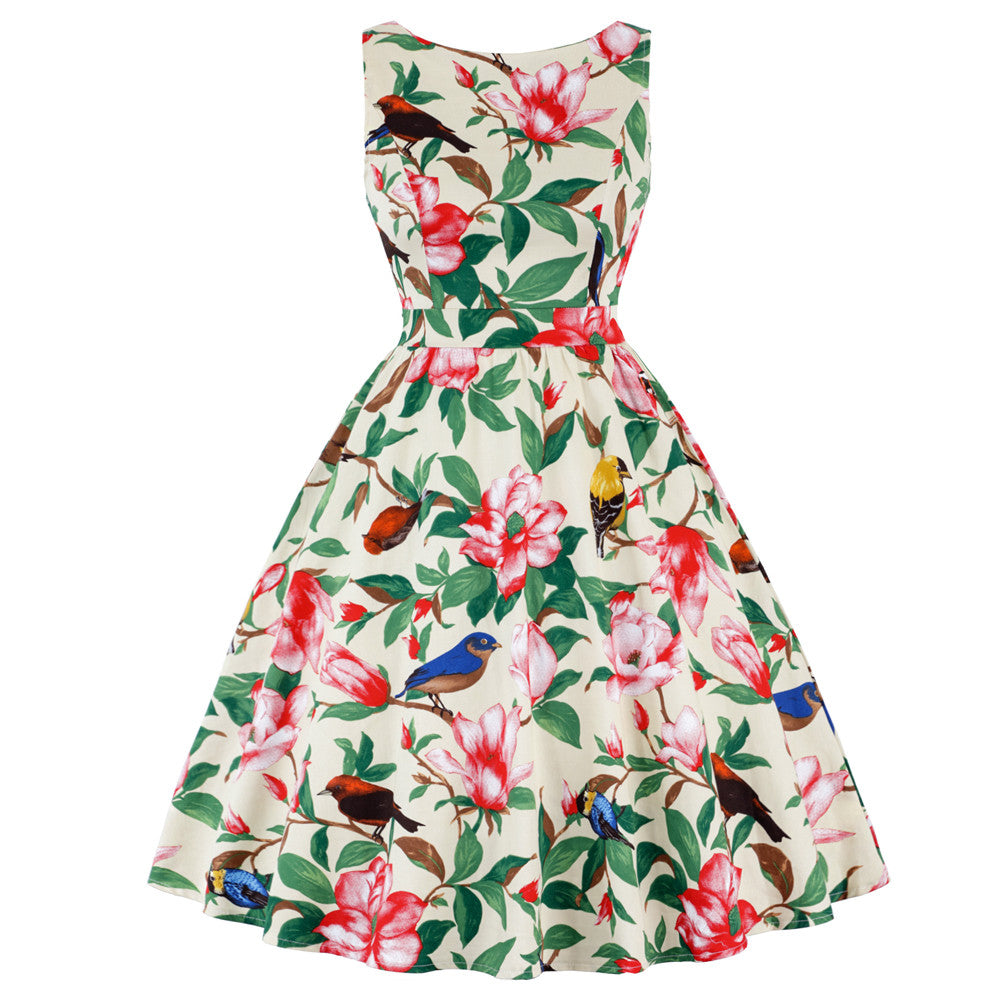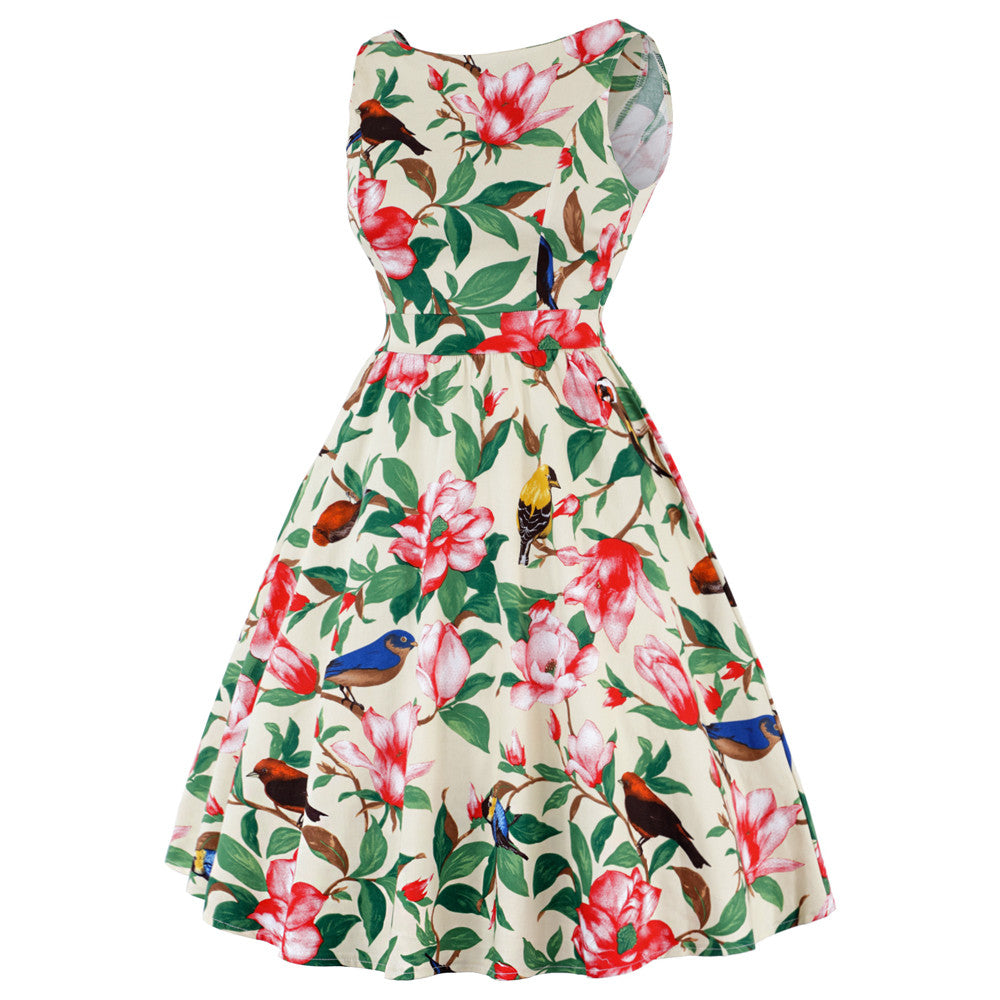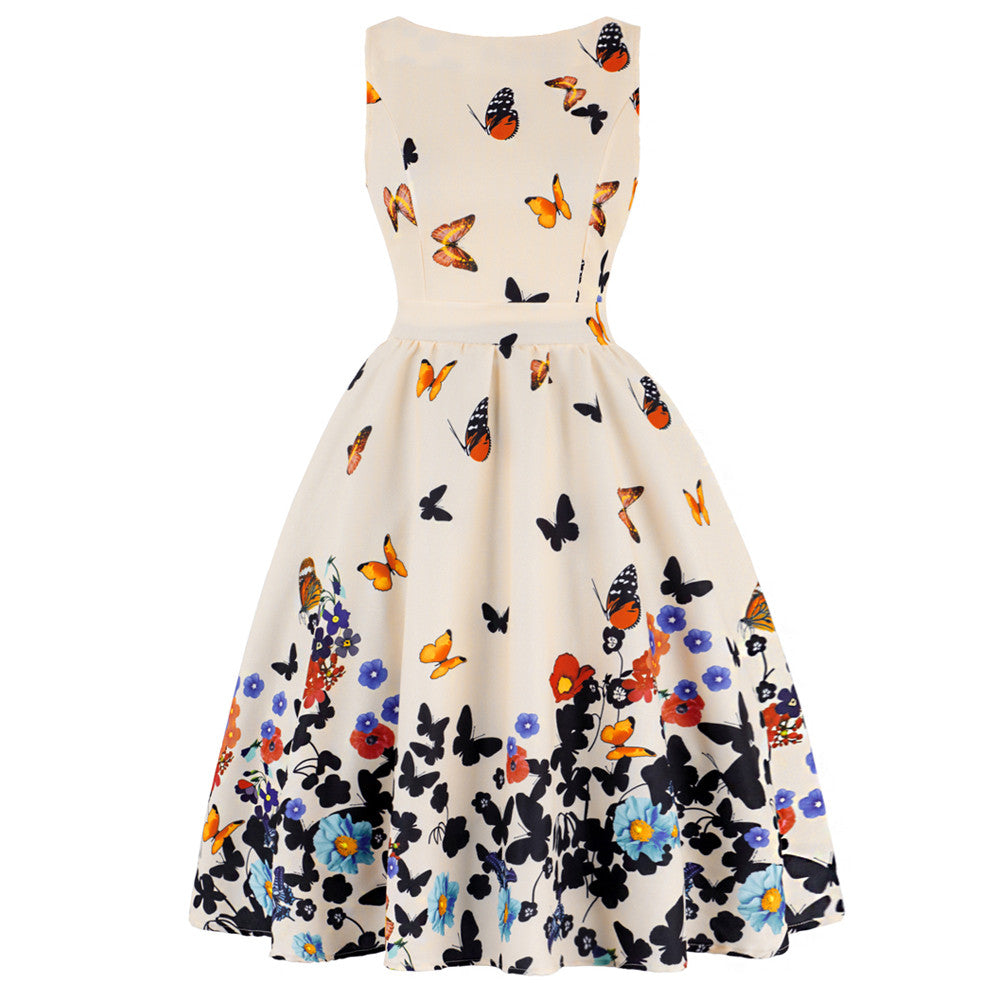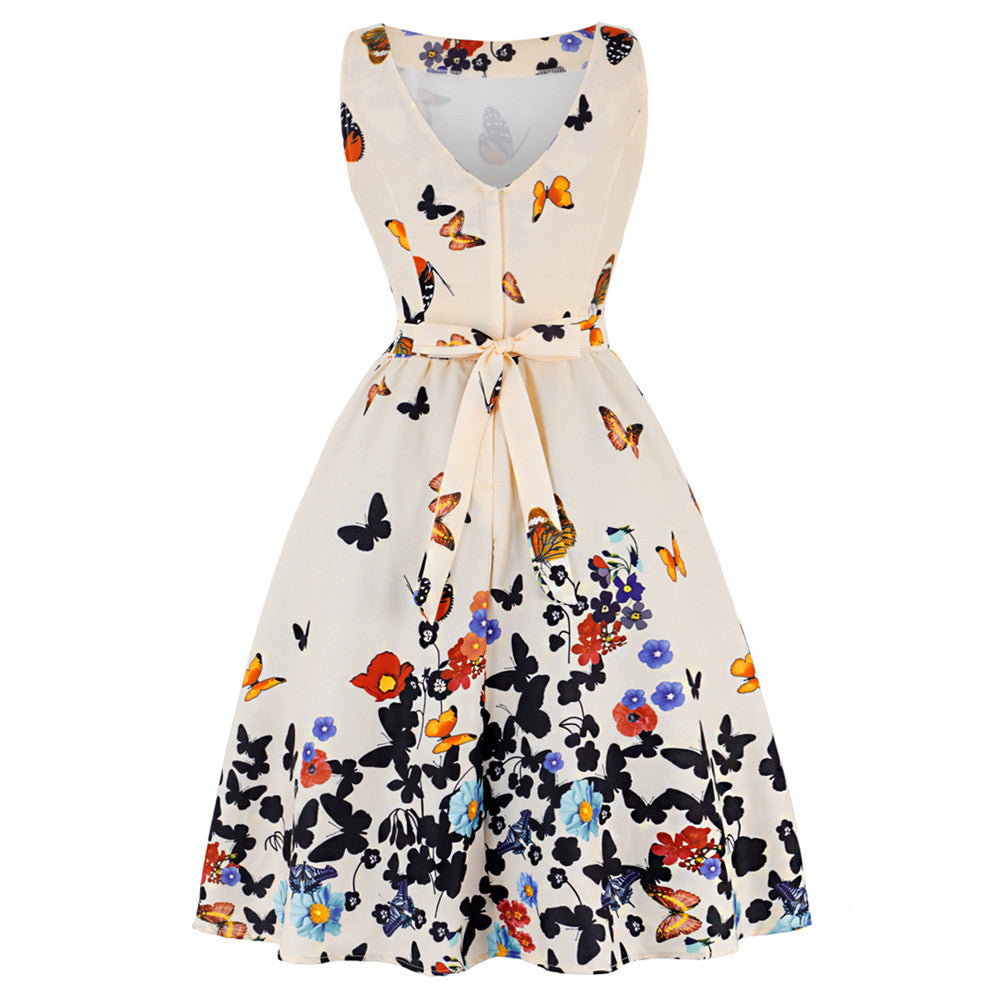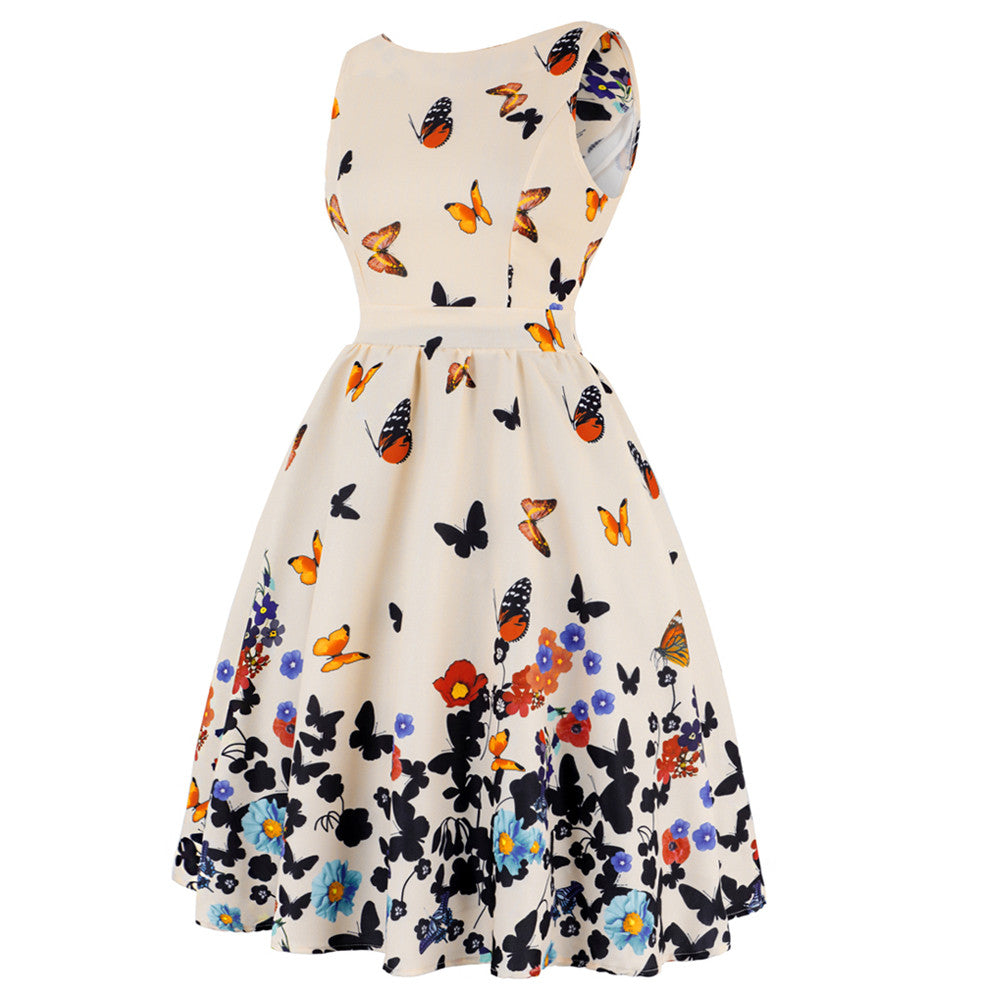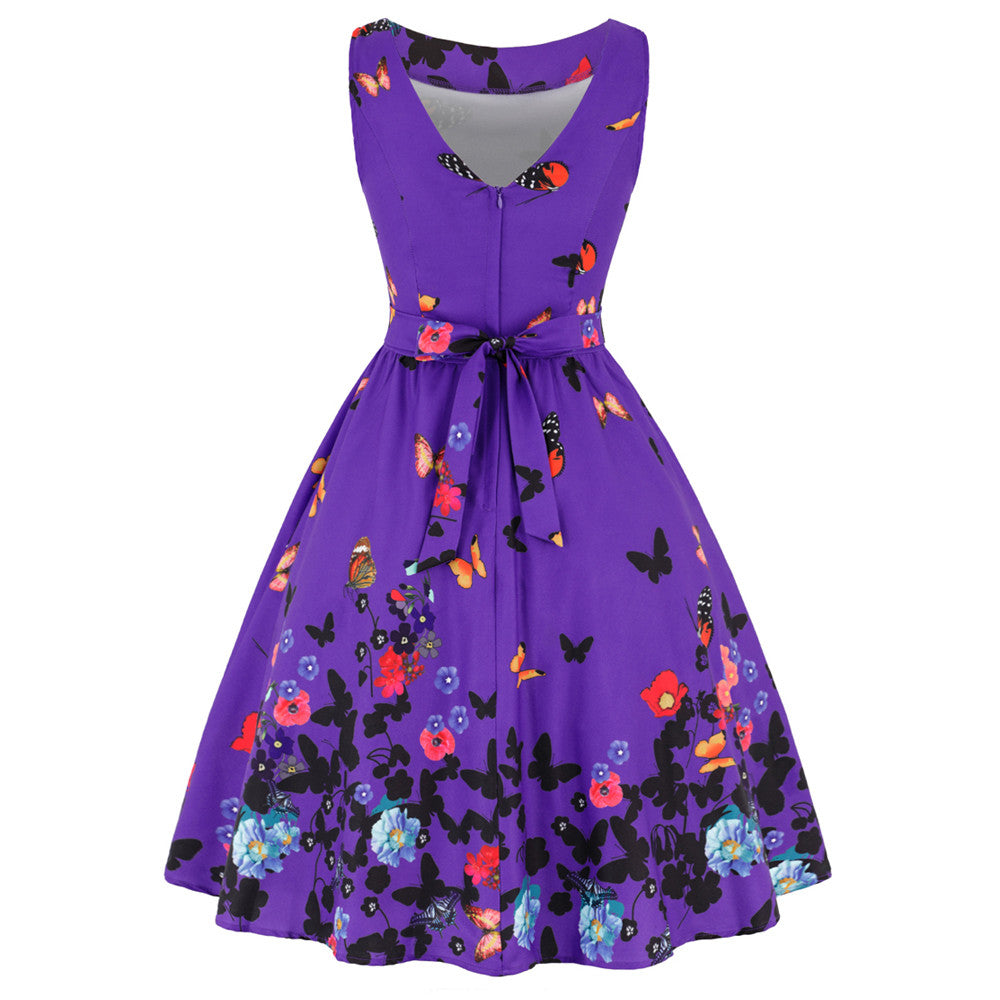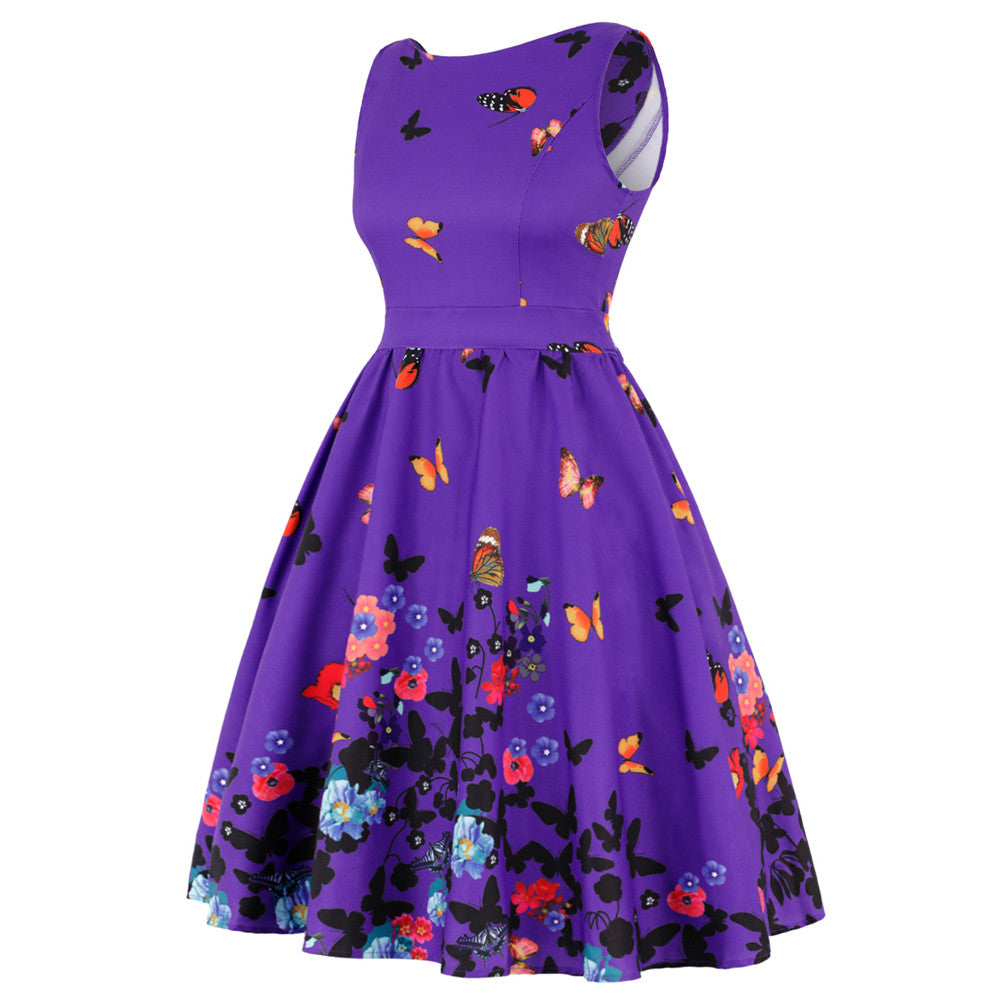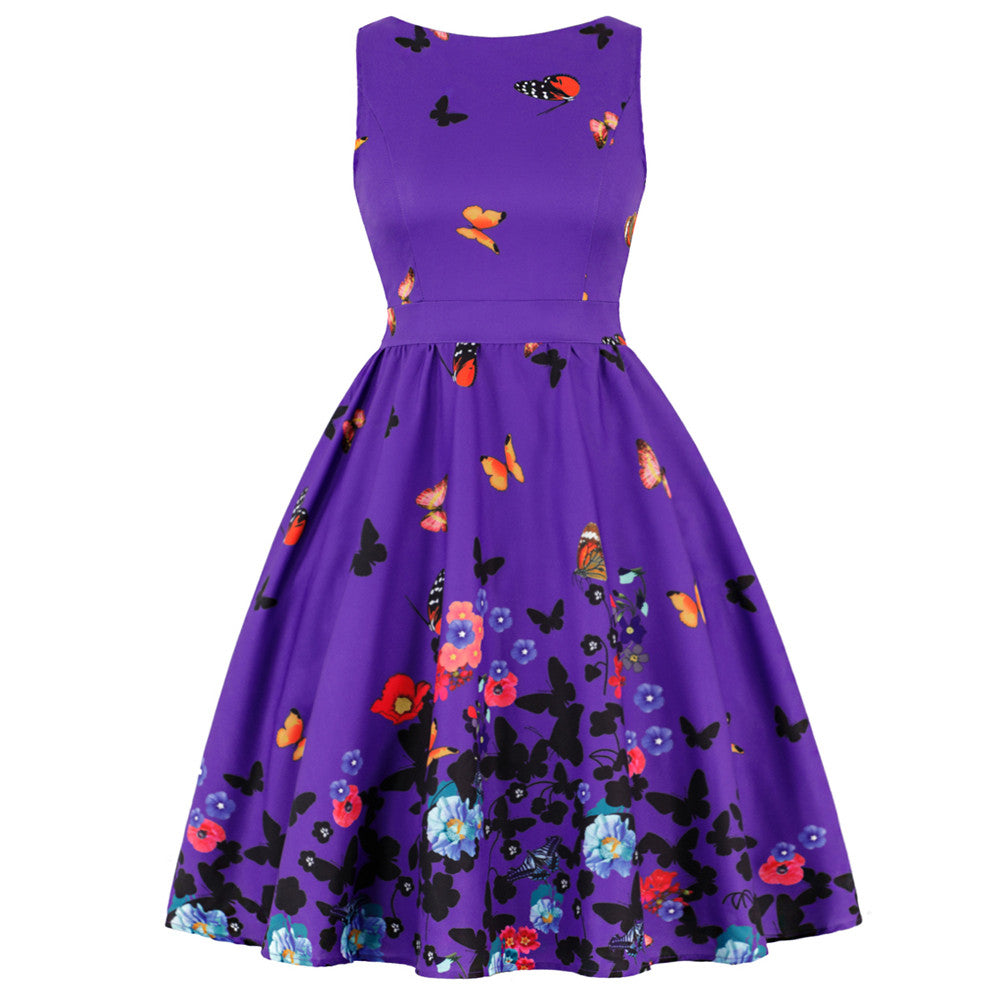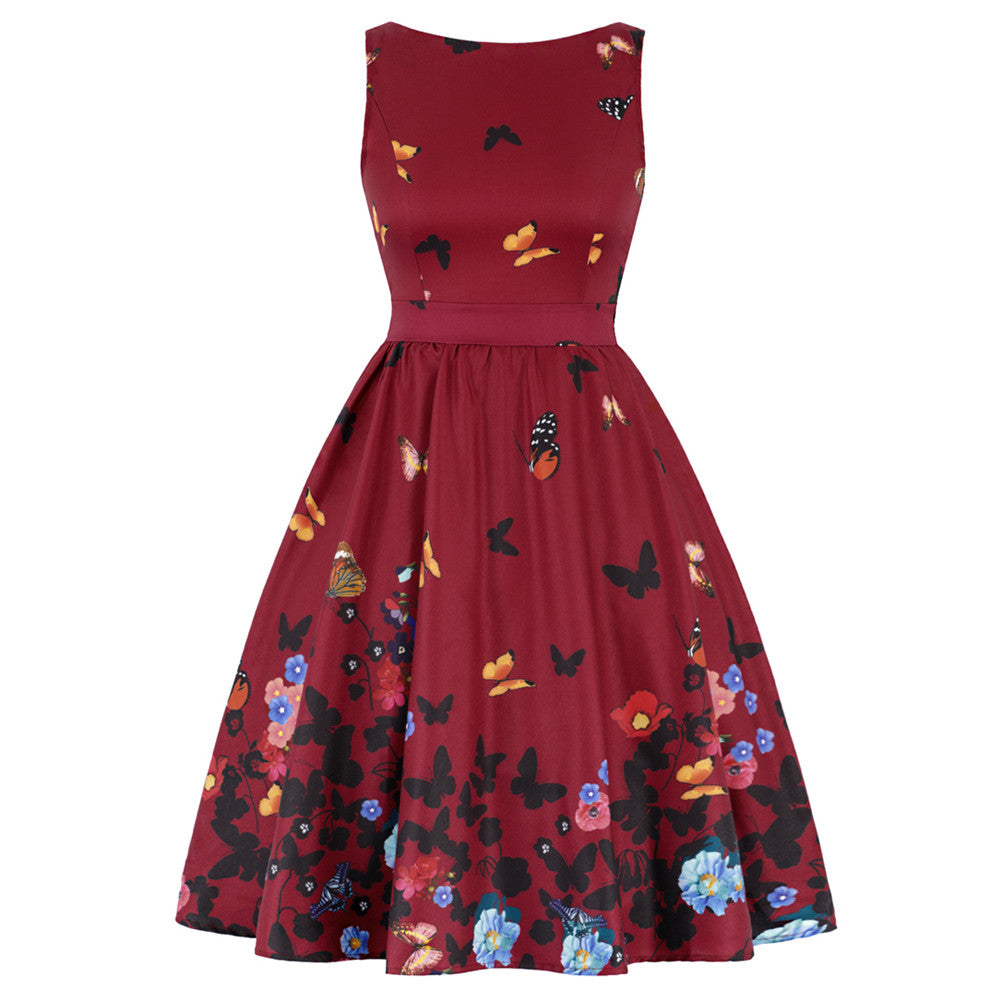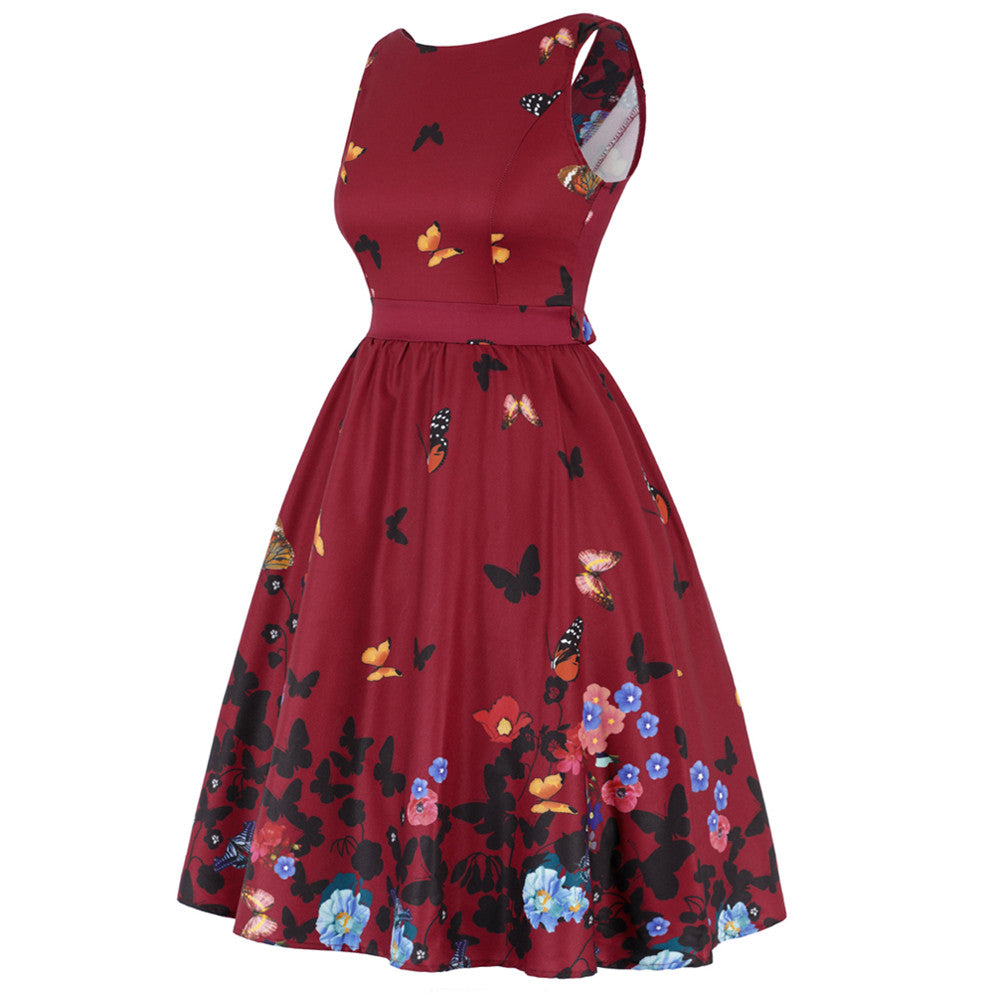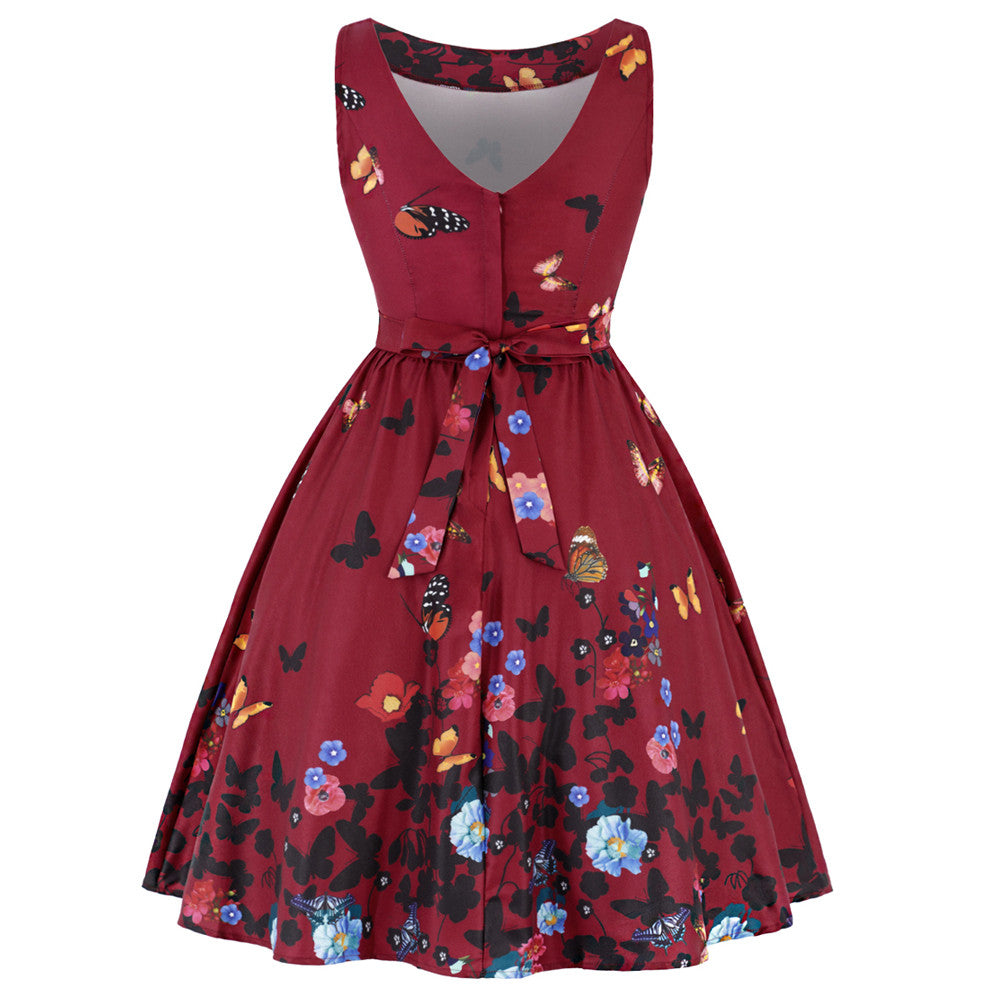 *All-over vintage floral print gives you a retro and elegant look, fit&flare design flatters your figure
*Vintage 1950s Hepburn style makes it perfect for party and date wear
*Rounded neckline, sleeveless, ruffles at skirt, unremovable belt to accentuate waistline
*Center back zipper closure; unlined
*The dress is available in sizes S-3XL

Material: 100%cotton
Color: Blue/Green/Beige/Purple/Red
Popular Elements:Butterfly print/Floral print
Style: Vintage
Collar type: Round neck
Sleeve length: Sleeveless
Occasion: Party/Date/Daily
Season: Spring/Summer
Size: M L XL 2XL 3XL
Package: 1* dress

Machine washable below 50 degrees with colors separately. Do not bleach. Do not wring. Dry in shade. Cool iron.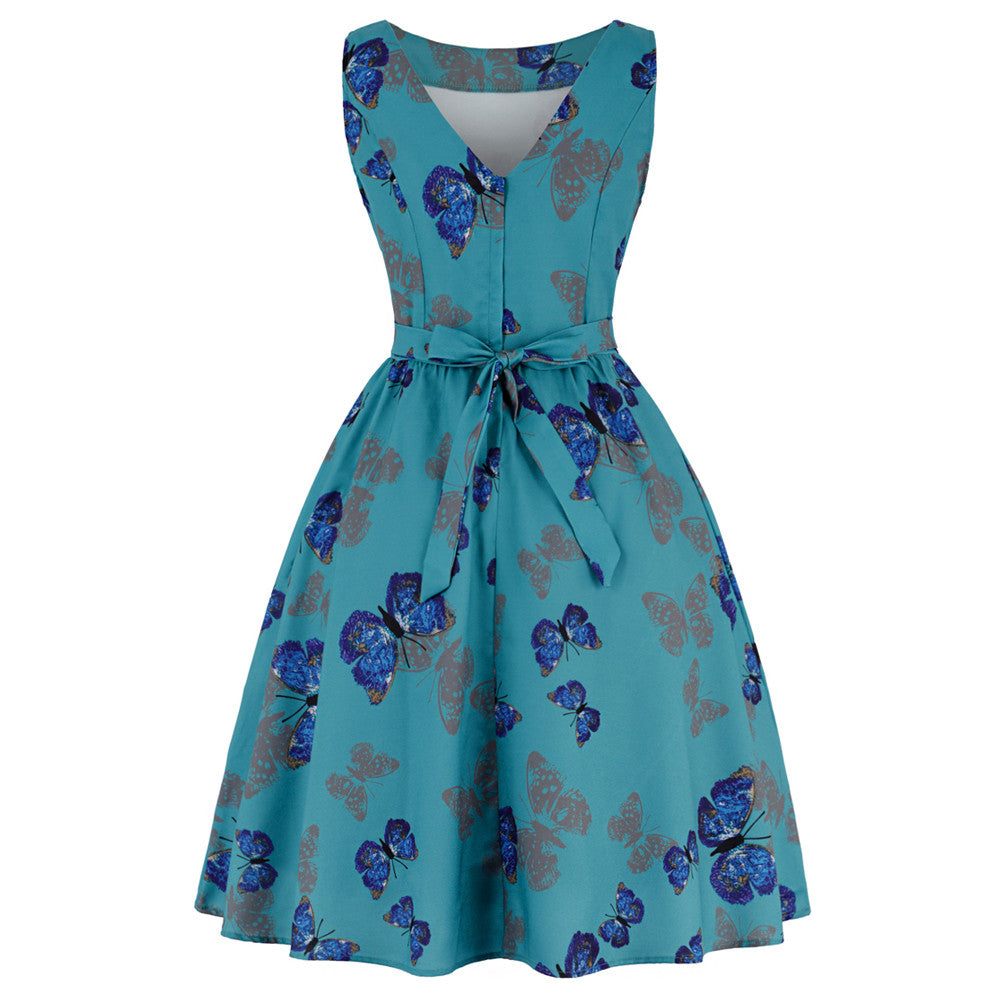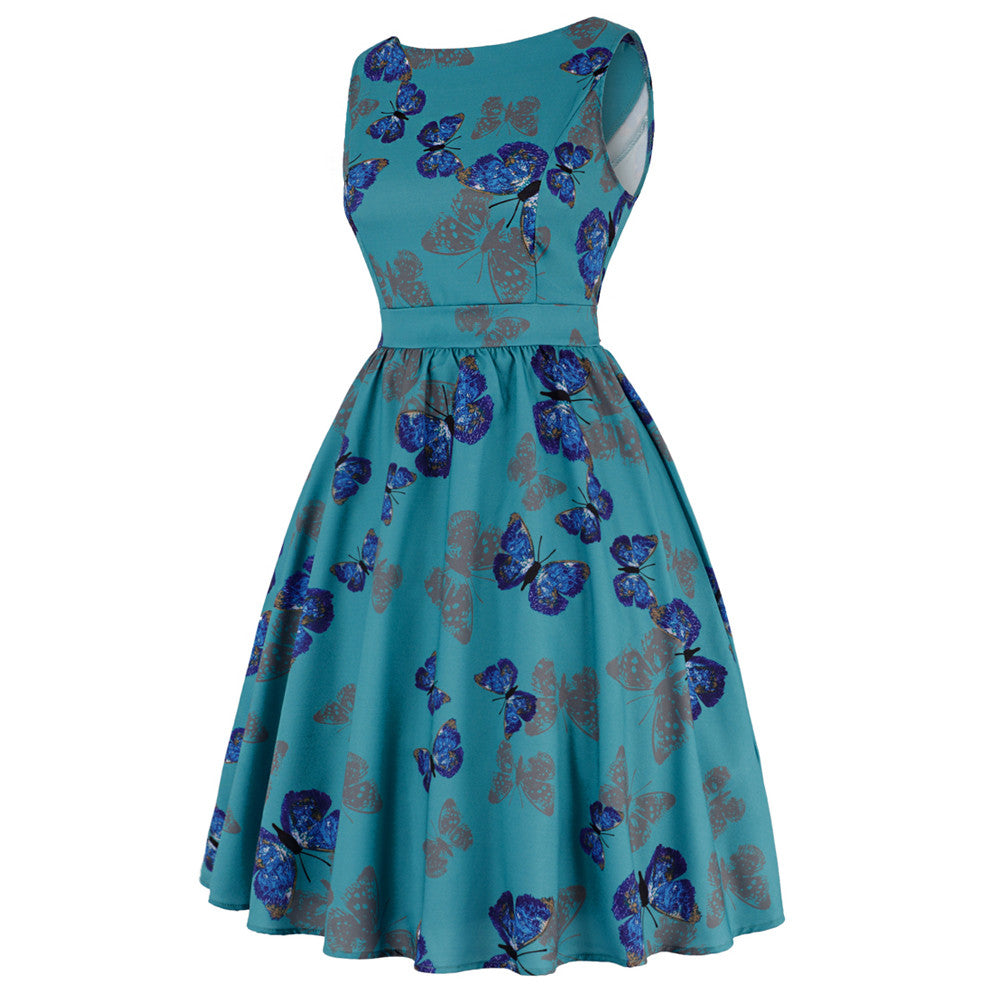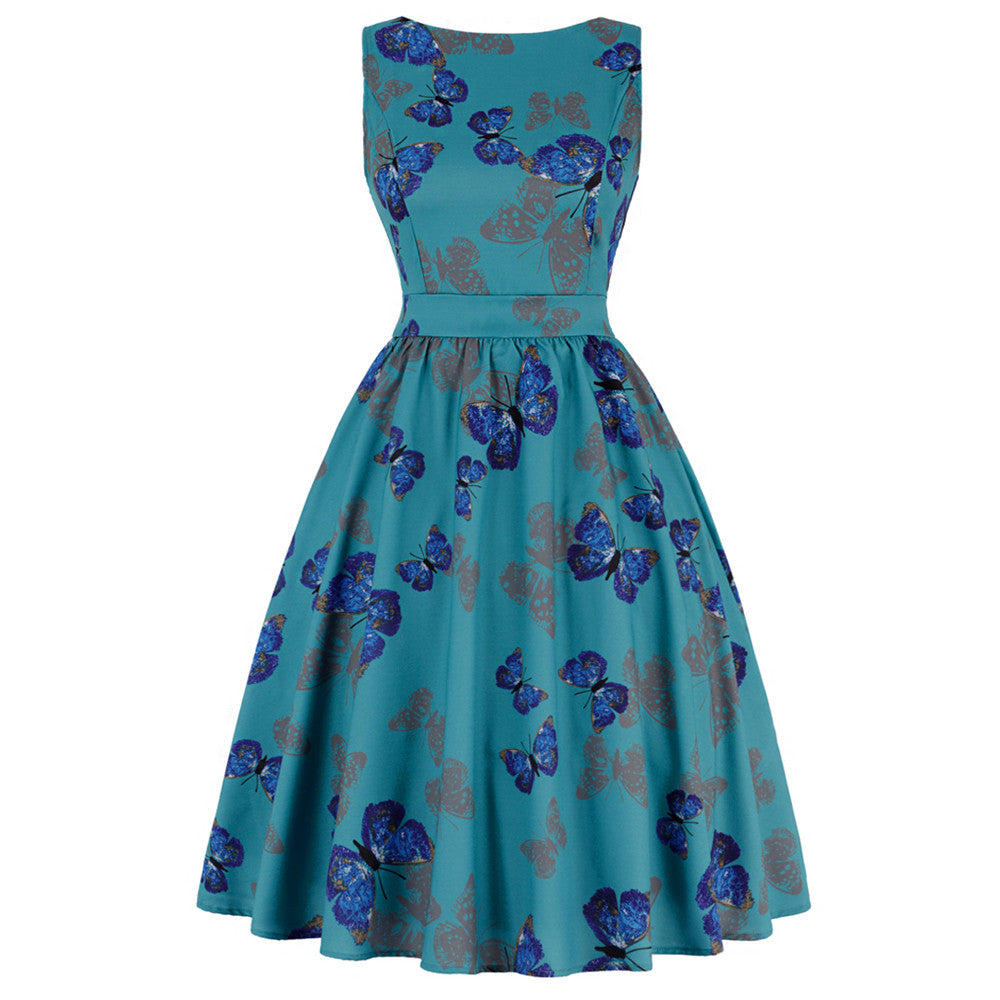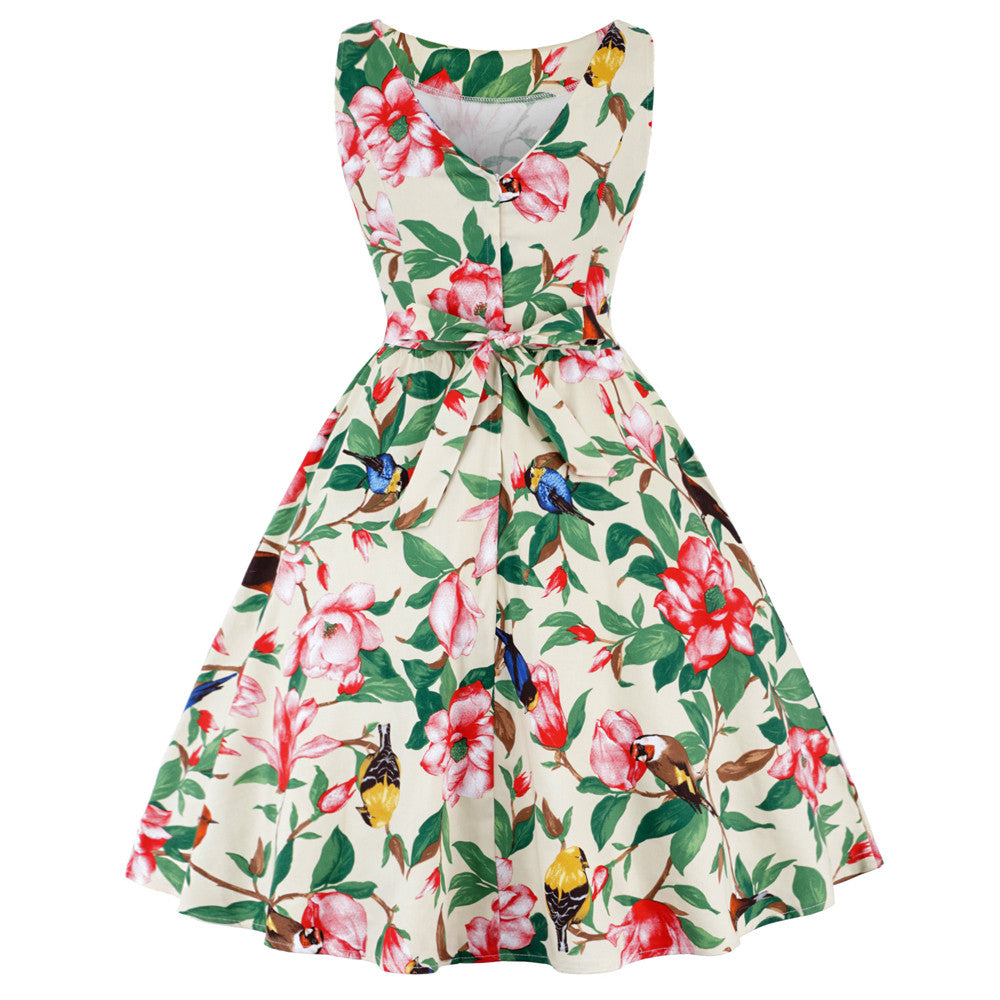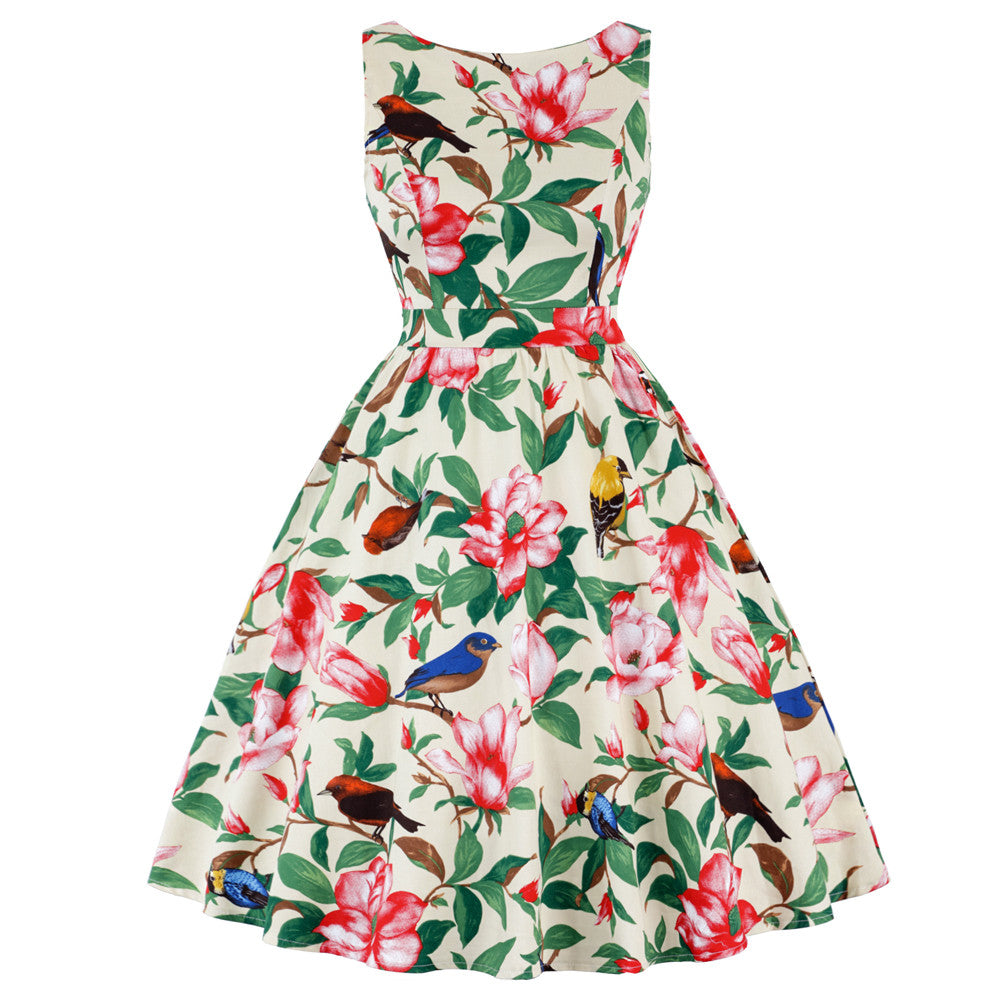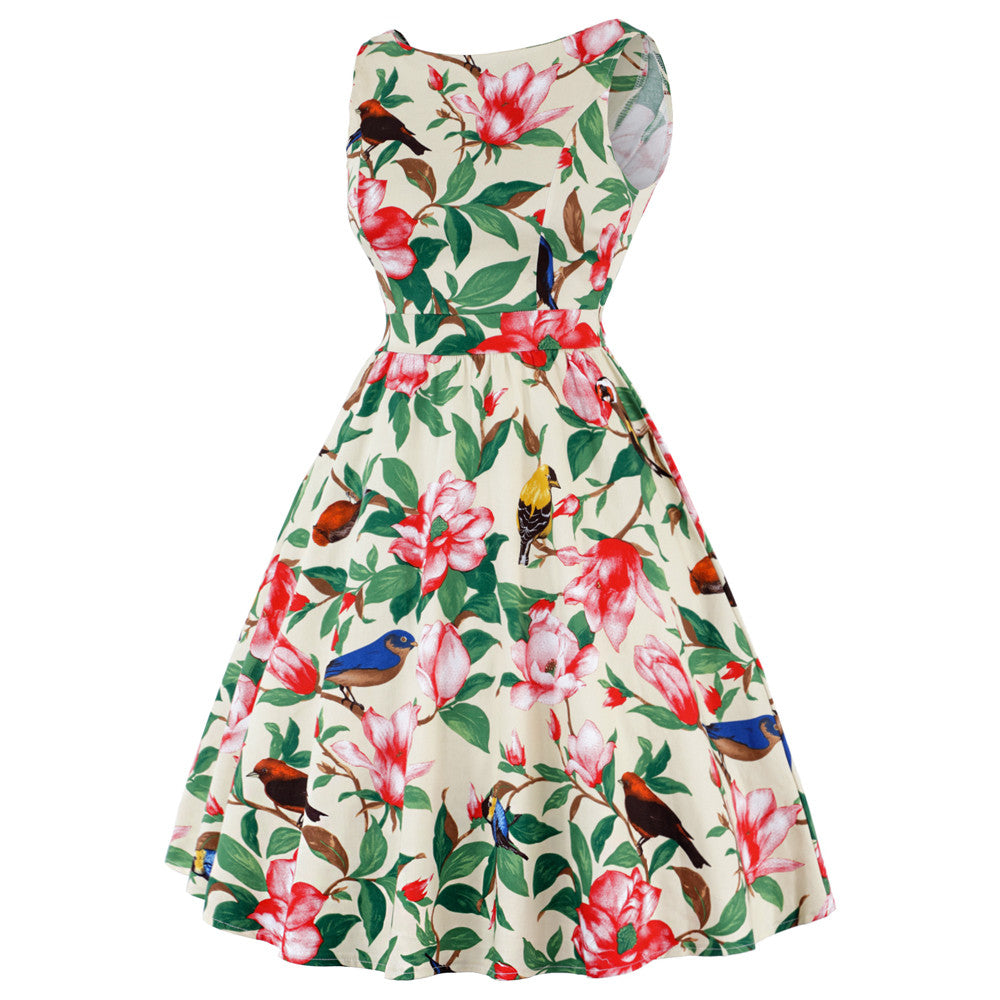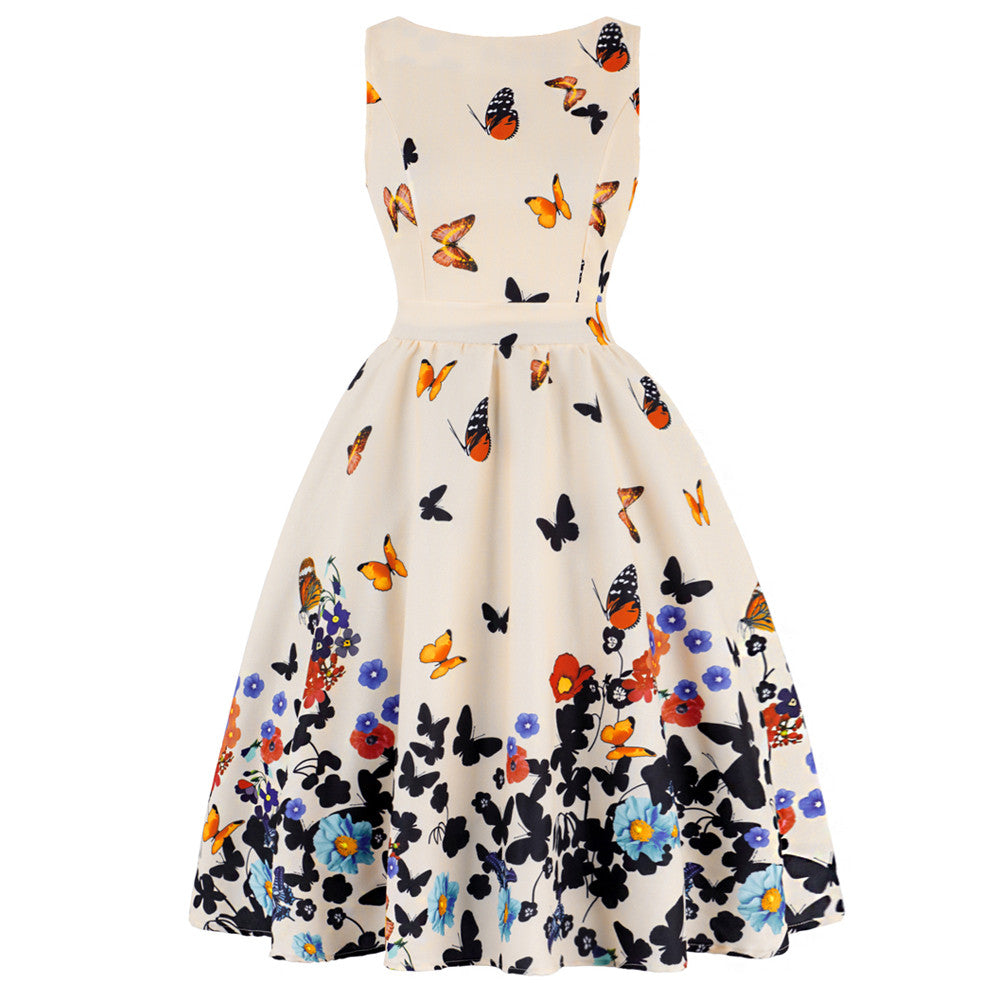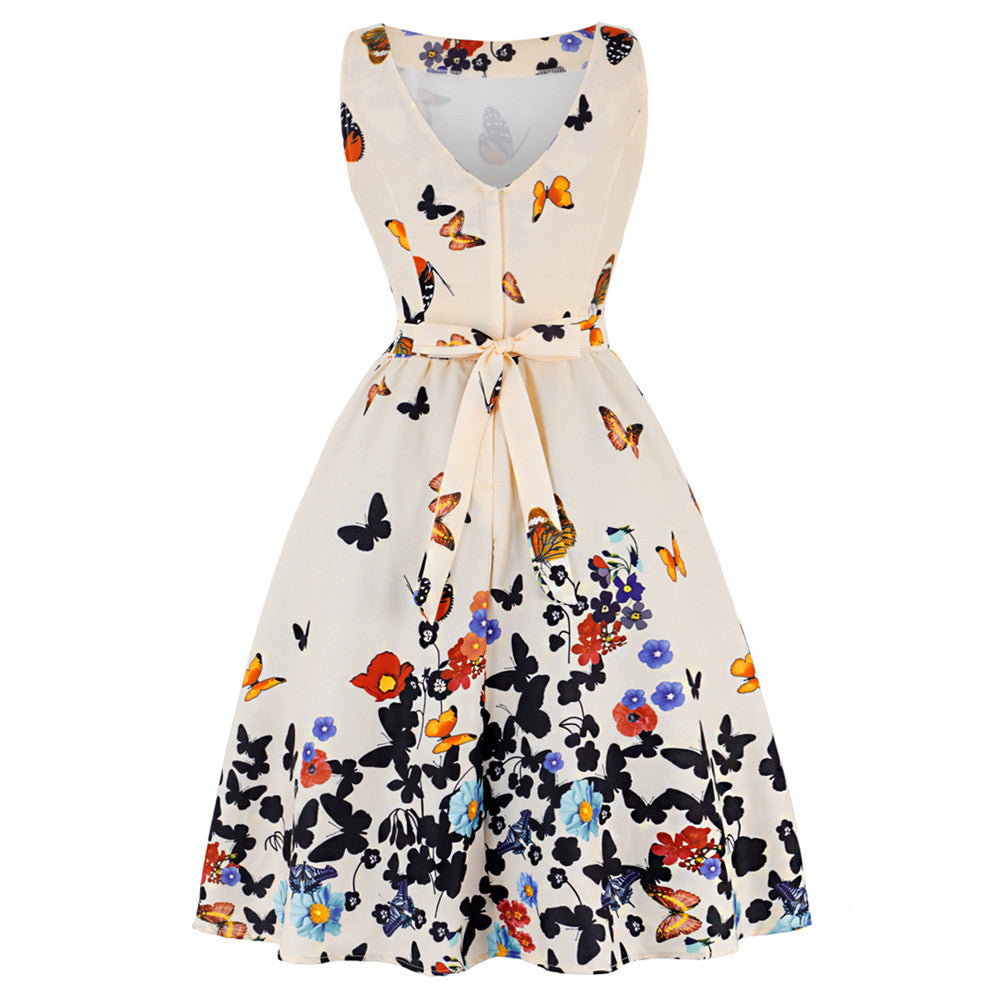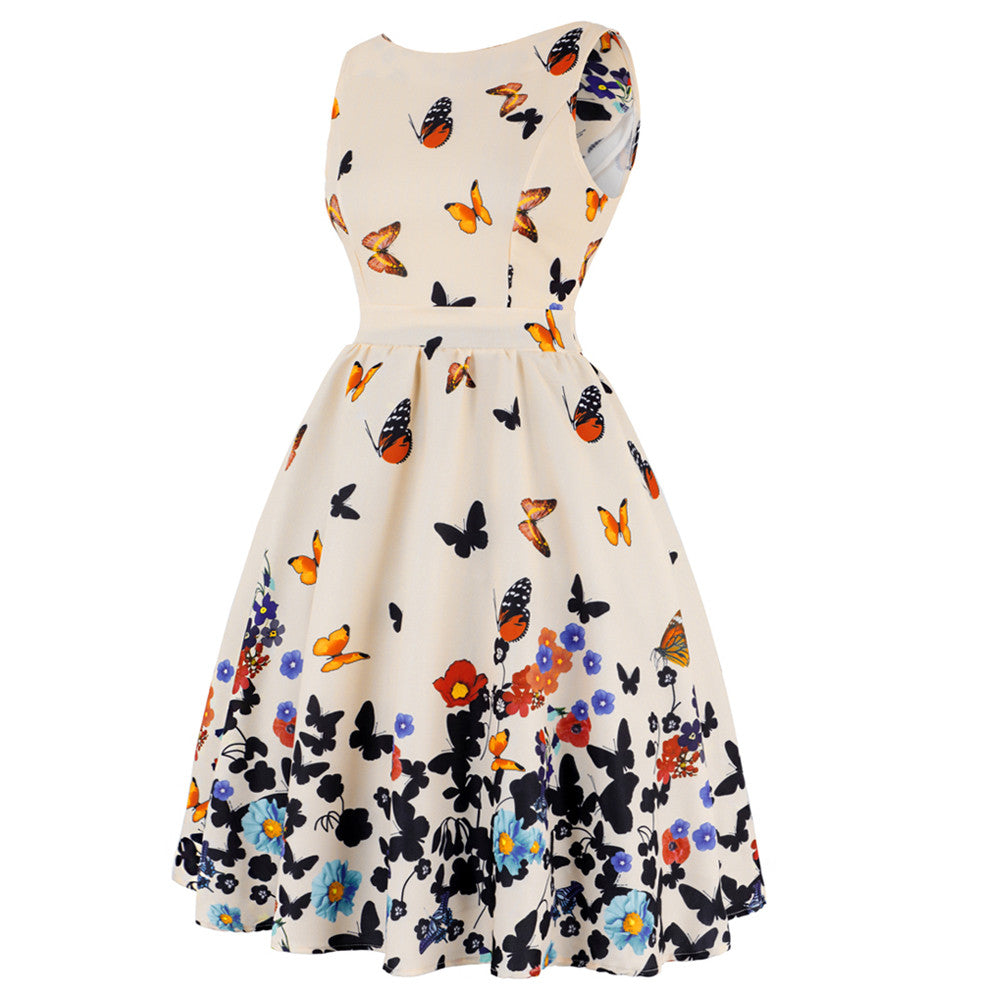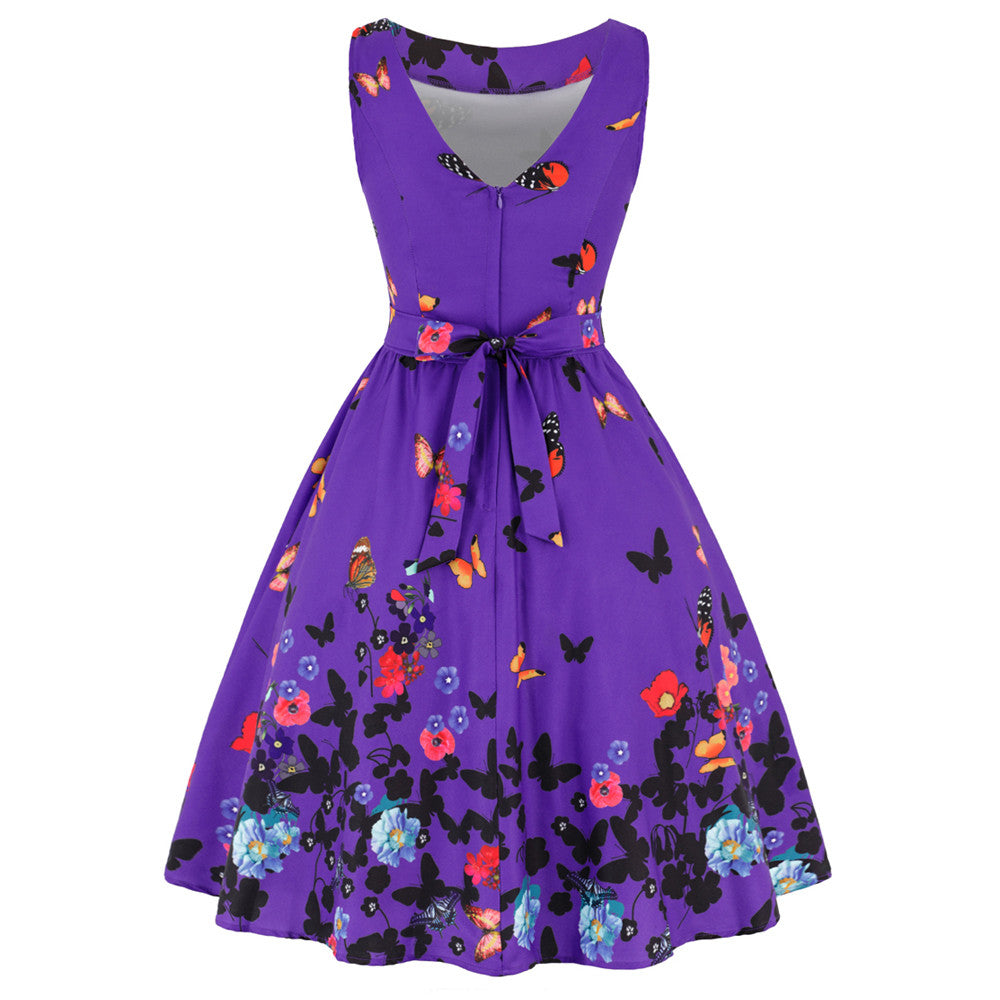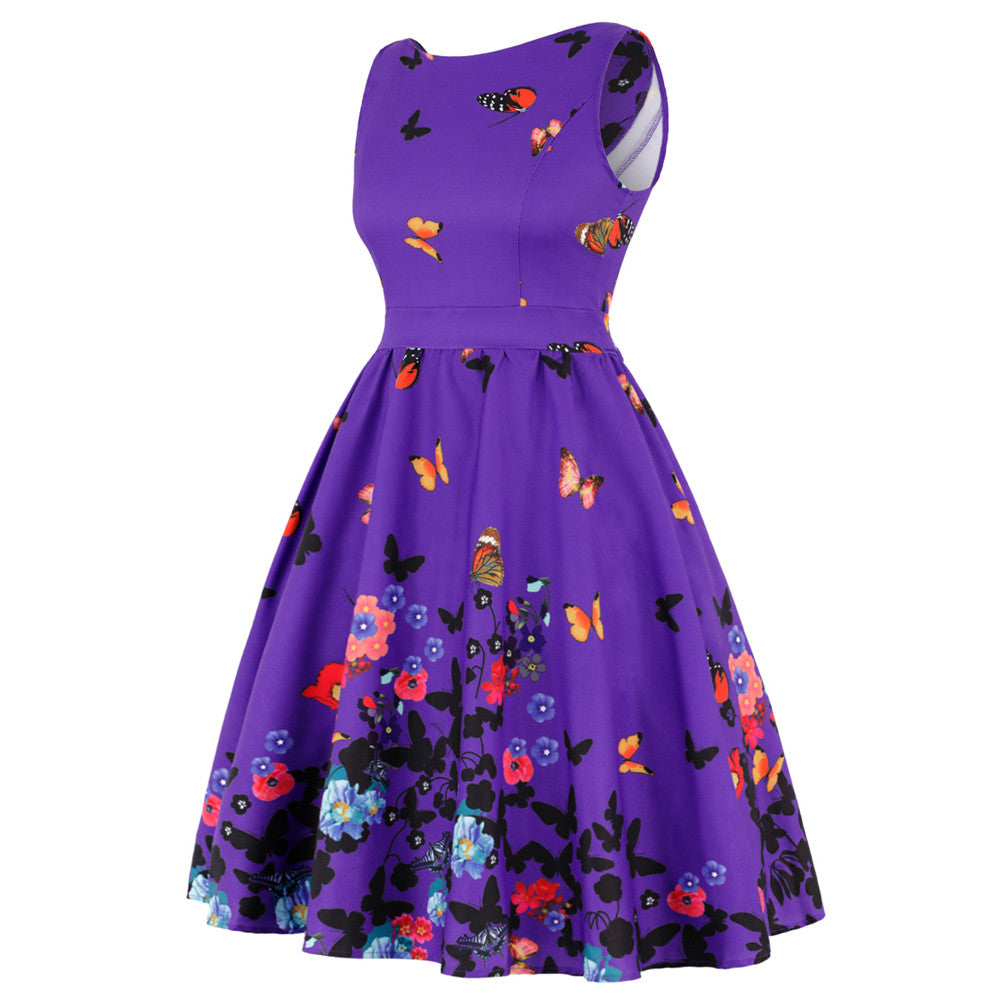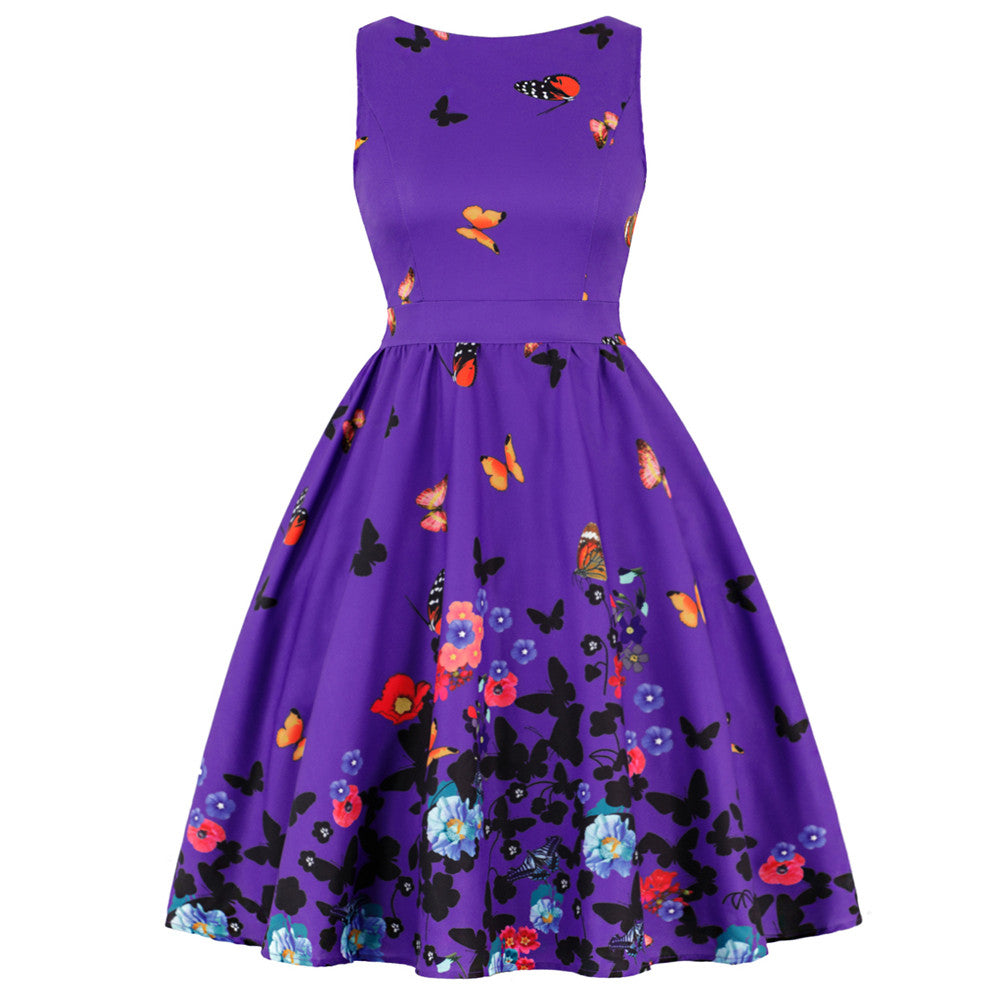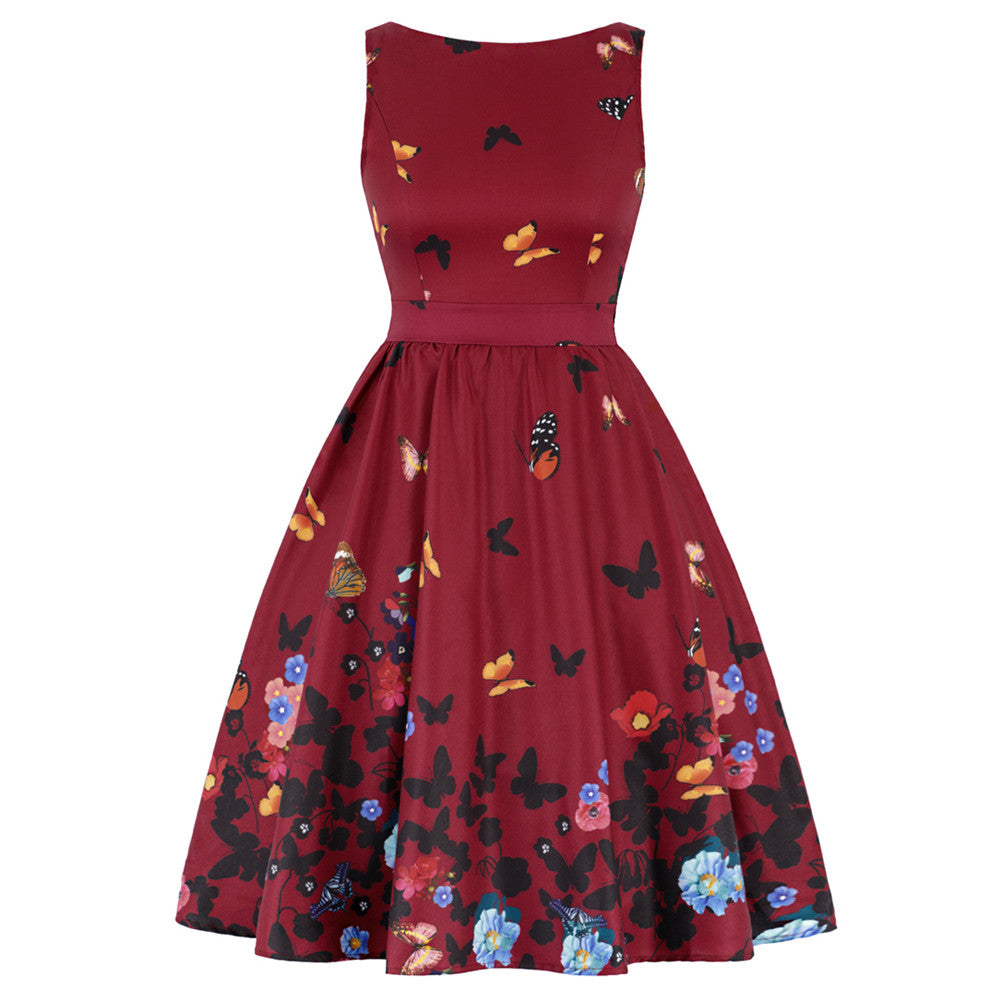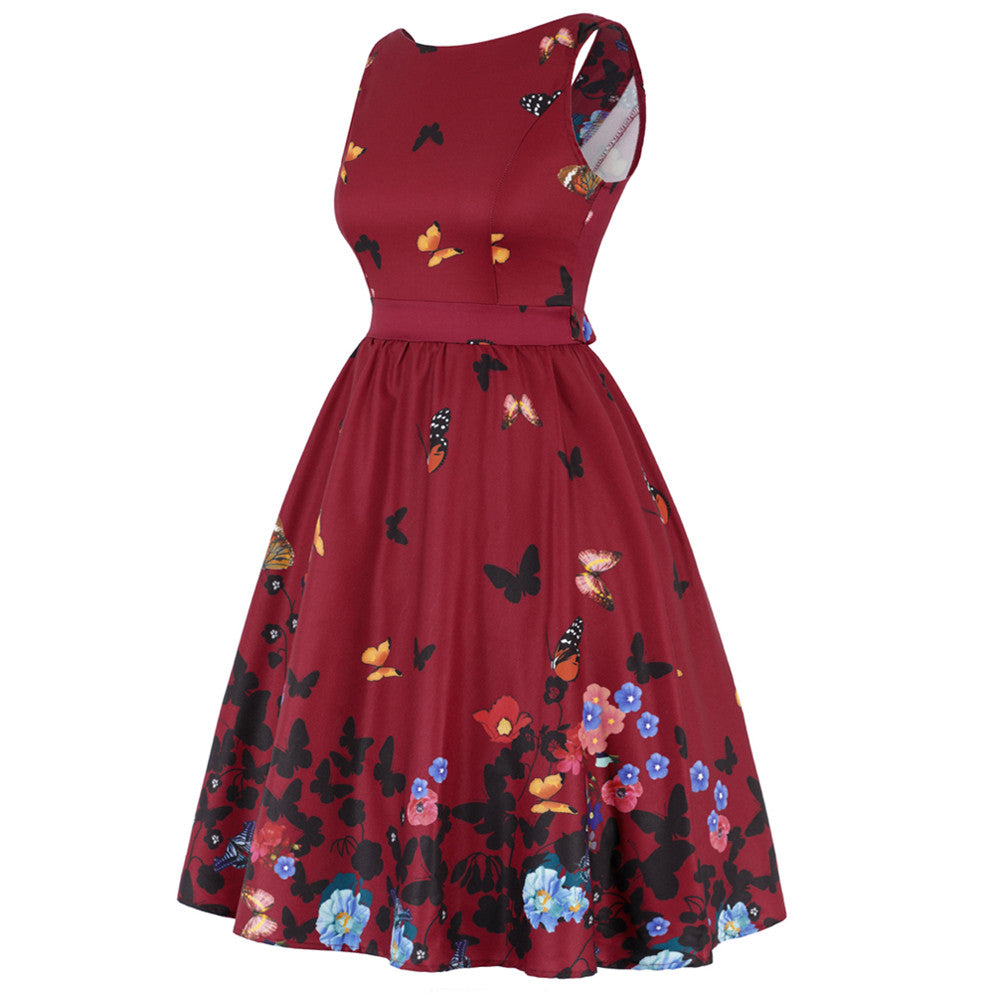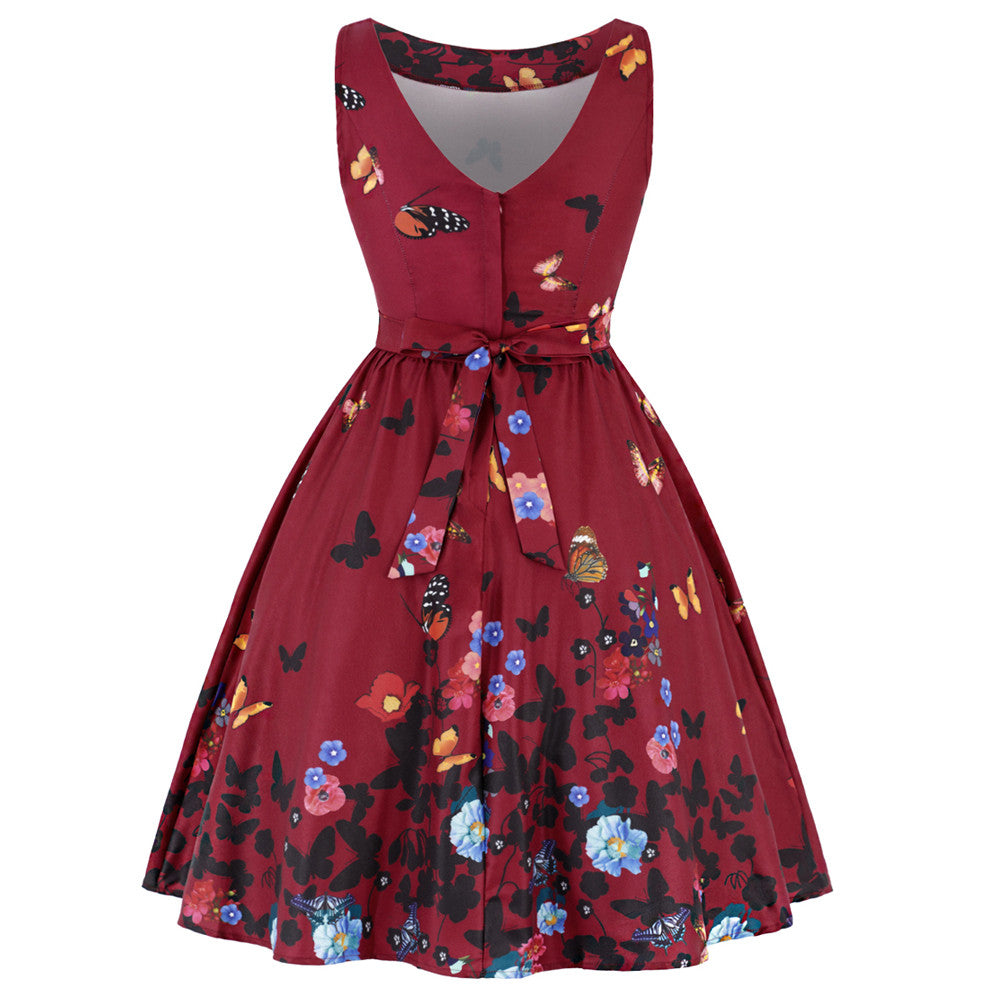 Shipping
We can ship to most countries in the world.
Countries not shipped to include: South Sudan, Palestine.
There are two key factors which will affect the time you receive your items.
1.Item processing time
After receiving your order,we require some time to test the product to ensure its quality.The exact processing time varies depending on the item.The average processing time is 2 working days.but this can also be affected by the item's stock status. For small quantity orders,the processing time is 1-3days while larger quantity orders may require 2-5days.
2.
Shipping Method & cost
We have 2 different shipping methods: Standard Shipping and Expedited Shipping.
Standard Shipping: We offer high quality Registered Air Mail, Most people can get it in 7-15 business days. 99% customers can get goods in 21 days.
Expedited Shipping: We send goods by DHL, FEDEX, UPS, TNT, EMS and other international express delivery, just take 2-4 business days, up to 5 days.
Payment
Shopping on 10DollarStore.com is safe, fast and convenient. To make life easier, we accept a number of secure payment methods designed to be completely safe and friendly. When you shop at 10DollarStore.com, your privacy and online security are always guaranteed.
1.PayPal
10DollarStore.com primarily uses PayPal to process secure payments. Through PayPal, we accept MasterCard, VISA, American Express, Discover, and bank transfer (debit card).
PayPal Credit: US Customers can pay now or pay over time (for orders up to $99). Enjoy interest-free payments if paid in full in 6 months; approval process is fast, with no annual fees.
2.Secure Credit Card payment
We can also accept Credit Card payment using American Express, Mastercard or Visa.
3.Apple Pay payment
When you're making purchases on the 10DollarStore.com in Safari on your iPhone, iPad, or Mac, you can use Apple Pay without having to create an account or fill out lengthy forms.
For any payment queries, our Support Center is always happy to help you and to work together to resolve any issues.
Read more about our Secure Shopping safeguards and how 10DollarStore.com protects your online security.
We offer wholesale, you will get cheaper prices and faster shipping logistics services.
We send goods by EMS, DHL, FEDEX, UPS, TNT and other international express delivery, just take 3-5 working days, up to 7 days.
We will give you the best offer within 24 hours.